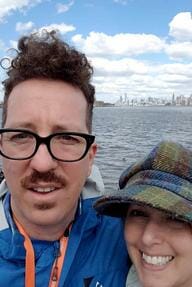 Steve Allen is the owner and operator of The Times-Journal. The Times-Journal is one of the longest continually running newspapers in Oregon. Founded in 1886, The Times-Journal is the newspaper of record for Gilliam, Wheeler and Sherman counties. Providing local news that is not available anywhere else, The Times-Journal is the voice of Oregon's smallest frontier counties. Available in print and online at timesjournal1886.com.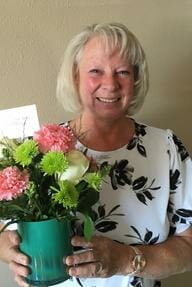 Lori is from Illinois and moved to Condon in 1978.
Kent and Lori have 3 boys, Jeremy Green, Levi Anderson and John Anderson and 4 Grandchildren. Lori worked for Bituminous Insurance, Gilliam/Wheeler FSA, Coast to Coast, Gilliam County Title and Hudson Insurance and served as 4H leader for the computer club, a Board member for Gilliam County ESD, Chamber of Commerce past President, Columbia Basin Electric Board Member and Past President, Oregon Rural Electric past Board Member and Past President, Federated Rural Electric Mutual Insurance Board Member, Gilliam County Historical Society Board Member.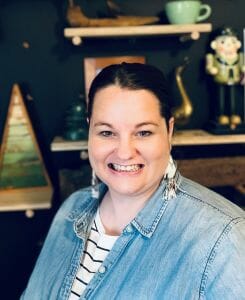 Betsy von Borstel knows what is means to live rurally.  She was born and raised in Sherman County.  In her youth, she spent 7 years participating in 4H as an active member of the sheep, swine and sewing clubs.  She was active in sports while in high school.  Betsy graduated from Sherman County High School in 2001 and spent time in Arizona and Albany attending school.  She lived on the coast and was Assistant Program Manager of Children's Programs at the Cannon Beach Conference Center.  She also worked as a CNA in Pendleton for one year.  In 2008 she married her husband Matthew, who was born and raised in Maupin.  She spent 8 years away from the area, living in Washington D.C and Las Vegas while Matthew was in the Air Force as a UAV Pilot. In 2016, Betsy and Matthew moved back to the area to raise their children, Brock (11) and Piper (8). She currently works as the lead billing specialist at Sherman County Medical Clinic.  Betsy serves on the Sherman County Fair Board where she actively participates in planning, coordinating, and executing all fair activities.  She also serves as the secretary of the Sherman County Scholarship Association.  In her free time, Betsy operates Ole' Betsy's Sentiments, an ever-evolving array of homemade crafts.  She's been known to do some flower arrangements, vinyl crafts, fabric crafts including the use of Pendleton fabrics, holiday crafts, and home décor.  Betsy is detail-oriented and a go-getter.  If there is a task to be done, Betsy will do it!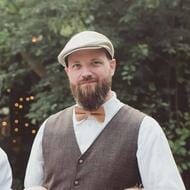 Greg has 20 years of business development experience. He has founded and operated successful for-profit and non-profit companies in the renewable energy industry where he developed a first of its kind energy forecasting and reporting program. He has also worked in sales, marketing, policy, and many years in consulting. He earned his masters in business administration from Portland State University where he was also a part-time professor in the graduate school of business. He created and led the study abroad program focused on entrepreneurship, economics, and sustainable development.
Greg holds certifications from/in American Management Association, US Dept of Commerce; Export Strategies, Advanced Leadership and Community Development, Solar Energy International, AWS welding, and Animal Behavior College; dog training.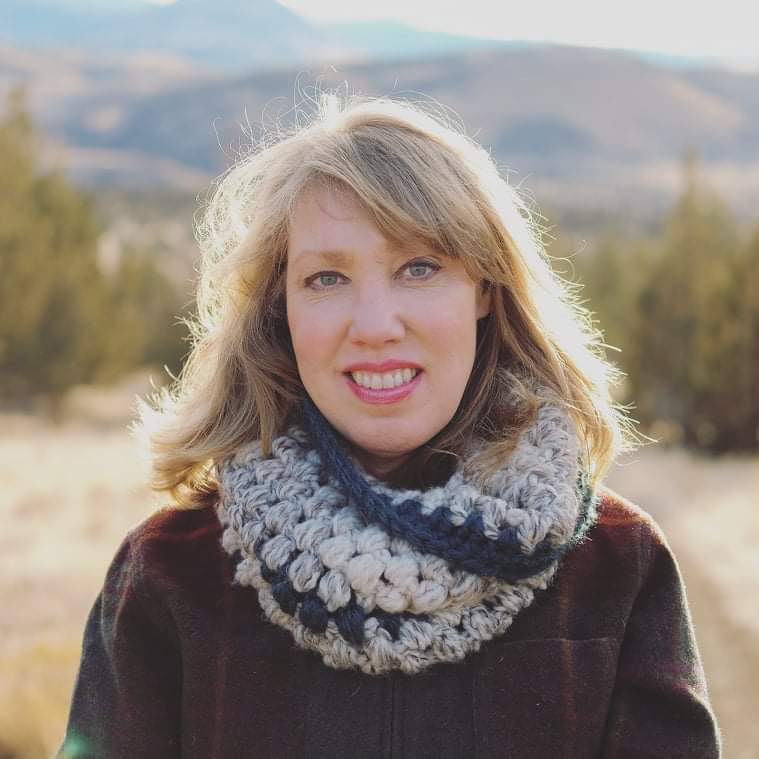 Born, raised and educated in both eastern and western Oregon; I am the fifth of seven generations of Oregonians in my family.
I have lived in many regions of Oregon and had the great fortune to come from a long heritage of small business entrepreneurs. My first business being painting and wallpaper while still in high school. A volunteer leader in many capacities, my passion is to support and encourage vision and vision setting. Currently residing in Mitchell, Oregon I operate a five star, donation based travelers hostel, Spoke'nHostel. Now in our sixth season we have hosted more than 3,500 guests, most arriving by bicycle. I also serve as co-pastor with my husband Patrick at our community church, Mitchell Praise Assembly.
In giving back to my local communities I have helped to open or update five current businesses and a home in Mitchell and Fossil in a volunteer capacity.
Since 2016 I have served locally:
● Founder of Neighborhood Night 2016
● Painted Hills Scenic Bikeway proponent and ambassador
● Painted Hills Festival committee 2016-2017
● Eclipse steering committee
● EOVA ambassador
● Winner of the 2016 Travel Oregon Governor's award for innovative business model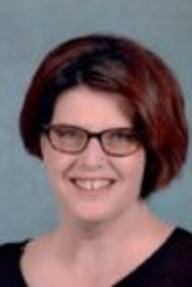 Eilene Flory currently holds the position of "The Center on Behavioral Health Justice Coordinator". Eilene has worked in both inpatient and outpatient mental health units for more than 15 years. She eventually returned to school to study Criminal Justice and became an Adult Parole and Probation Officer (PO) in Deschutes County where she managed a caseload of people who had placed on supervision and had been convicted of crimes who also suffered from mental health issues. As a P.O., Eilene was a member of the Deschutes County CIT steering committee that developed a CIT program for Deschutes County and later Eilene accepted a position as the Deschutes County CIT Coordinator. She joined GOBHI in March of 2016.
Eilene is currently the chair for the Eastern Oregon Healthy Living Alliance. She has served on the Central Oregon NAMI board of directors, the Deschutes County Homeless Coalition as a co-chair, and as a voting member of the HHOPE board of directors.
She is married to a Sheriff's Deputy Sergeant with Gilliam Co., is the mother of three adult children and five wonderful grandchildren.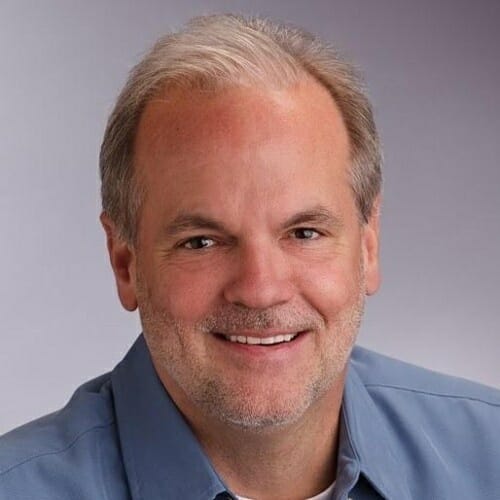 Brad Attig has a passion for helping startups and small businesses. He launched Foundry Collective a nonprofit working to create sustainable "Main Street Innovation Labs" in small and rural communities. Foundry Collective operates Foundry at Corvallis, a 2500 sq. ft. innovation hub and currently supports hubs in Baker City, La Grande, Burns, Estacada, and soon, Coos Bay, all in rural Oregon.
With 20+ years of senior business experience with Macy's, Target, Montgomery Wards, and Citibank Brad leverages his knowledge helping create exciting new businesses with triple-bottom line goals; social, environmental and financial. He's passionate about social missions, rural economic development, local sustainable food supplies, and B Corporations. He serves on the board of the Corvallis Environmental Center focusing on creating a better and more resilient local community.
Brad is experienced in developing creative business strategy and digital marketing ideas for small and mid-sized businesses and has been a successful consultant for small businesses in areas of branding, online marketing, ecommerce, and retail for many years. He has mentored startup founders and teams at the Advantage Accelerator - Oregon State University, Eugene RAIN Accelerators, Fertilab (Eugene), and Hatch Innovation (Portland). This experience covers consumer goods, retail, light-scale manufacturing and SaaS and membership portals.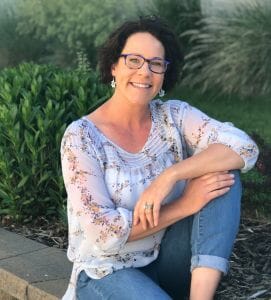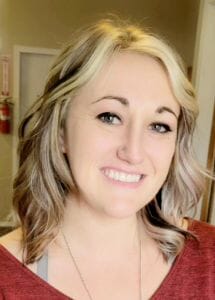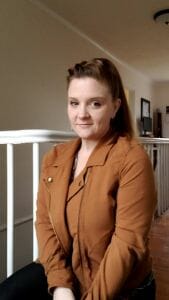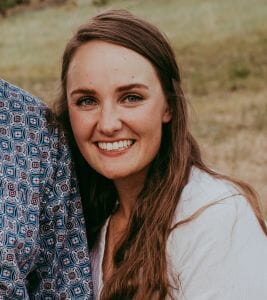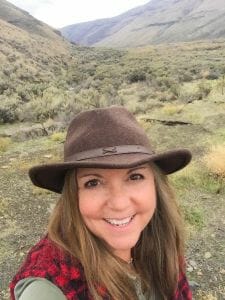 K'Lynn Lane, Executive Director
K'Lynn Lane has been serving as the Chamber Executive Director the past nine years. K'Lynn was born and raised in Condon and couldn't be prouder to be home working for the community and businesses she grew up patronizing. K'Lynn also owns her own photography business specializing in portrait and family photography, she adores her sweet family husband, Josh and children Kennedy and Johnnie Reno.
Alex Logan-Fossil Ambassador
Alex Logan is a mother and a business owner.  Living In a small community I wanted to have things for my kids so I did it, I created events and attended everything. Now I get the opportunity to be involved with everything! Being an ambassador helps our communities evolve into more and be a place where everyone wants to visit. I am Happy to be a part of the future we want for our kids to call home and business that thrive.
Brittany Dark-Sherman Co. Ambassador
Brittany Dark, Sherman County Ambassador, hopes to foster a sense of community for natives and transplants alike. As a third generation business owner, Brittany, sympathizes with the weight these businesses bear and believes a strong support system is vital to the survival and the prosperity of our rural communities.
The Oregon Frontier has a special place her heart, with its vast beauty, warm welcome, and cool creeks it's hard to compare this region to any other,  "I want to see the territory we love so much, continue to flourish for years to come.  We need to give our graduates a place of prosperity to return to and I'm excited to be apart of it."
Chiyanna Brooks-Mitchell Ambassador
Chiyanna Brooks grew up on the White Butte Ranch outside of Mitchell, OR and is honored to be a Rural Ambassador for the Chamber. Growing up in Wheeler County was an amazing experience and now as a mother and wife in rural Wheeler County, she has a strong desire to help cultivate a community that her family and many others can come and enjoy. From helping with events to sitting down with small businesses to address their needs, she wants to build a strong support system for the community and let them know all the valuable resources and assistance that the Chamber has to offer. She's so excited to be a part of the Chamber and working with others who are eager to see our rural communities grow and thrive.
Joni Kabana-Spray Ambassador
Joni Kabana has a deep love for the John Day River Territory and she loves to foster community via many avenues. Joni's experience of owning a small business that centers on communications, marketing and visual creative direction gives her a great skillset to serve as Ambassador for Spray, Oregon. In addition to her small business and managing the social media accounts for the John Day River Territory and 1859/1889 Magazines, Joni is the owner of the Spray General Store, a community and art center that hosts workshops, events and gatherings.