Out here wide-open skies, sagebrush plains and craggy mountain ranges lay claim to the landscape. What you make of this region's vast outdoor playground is entirely up to you.
For a dose of history there are wagon ruts from the Oregon Trail, vibrant prehistoric fossil beds and eerie ghost towns. And those are just starting points. Take a road trip on hwy 19 from Arlington to Fossil. (video)
In Eastern Oregon, we value the beautiful landscape and take pride in what we grow and make. When you meet us while roaming our back roads and byways, wave back. It's an old and enduring tradition around here.
Testimonial
You'll want to be sure and reach out to the helpful staff of the Condon Chamber of Commerce whenever you're in the area. Not only do they help our local businesses, they also oversee a ton of great community events; artisan markets, festivals, and the fabulous 4th of July celebration! They're also a tremendous source of information for tourists looking to visit the John Day River Territory. Reach out when you're planning your trip to the area, you won't be disappointed with the service you receive and you'll walk away with a ton of resources for your adventure!
Brooklynn Griffith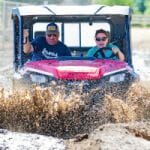 A great place to start your journey through the John Day River territory. Helpful staff, lots of resources and a warm welcome. Make sure to plan your visit around the Fabulous 4th of July!
Gabrielle Homer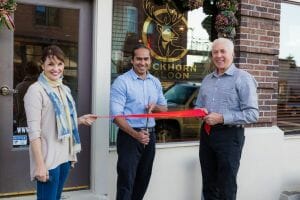 Fantastic resource for businesses and activities in the John Day River Territory
The Times Journal-Condon